Posted by
Peter
on Jan 3, 2017 in
Home Improvement
,
Roofing
|
Comments Off on Getting a Roofing Estimate? Here Are Questions You Should Ask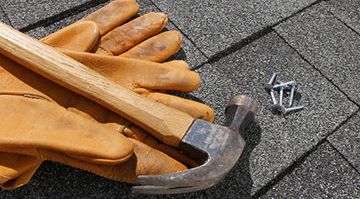 Roofing repair and replacement is undoubtedly a major home improvement project. And yes, it is also an expensive one. Because of that, it's vital that you as a homeowner have as much as information as possible about any potential roofing job as well as about who will be handling it.The right time to gather all of this information is during the roofing estimate process. A professional roofing contractor will be able to give you a fairly accurate estimate of the cost. And here are some questions you should ask a contractor when they present you with an estimate.
Do you have a license and insurance?
If the roofer isn't insured, you could be held responsible for medical expenses from injuries that may occur to the workers on your property. Also, the contractor's license should be in good standing for your municipality.
How safety-conscious are your workers?
Listen for specific measures that are taken to make sure the workers' safety (for instance, harnesses, heavy equipment, etc.). Never settle for a vague statement.
What are your references?
If possible, try to get two or three references of past jobs. Then, check them out. You should examine the work in person and ask homeowners if the roofing projects were completed on time and at a cost in accordance with the estimate.
Will you obtain the proper permits?
Most municipalities or neighborhoods require some kind of permit before starting on a roofing job. If the contractor refuses to handle the procurement of this permit, move on.
What are your payment terms?
You should ask what forms of payment the contractor accepts. Also, inquire about any deposits that are necessary as well. Any deposit shouldn't be more than 10% of the total estimate. Or, be paid until the materials arrive at the work site.